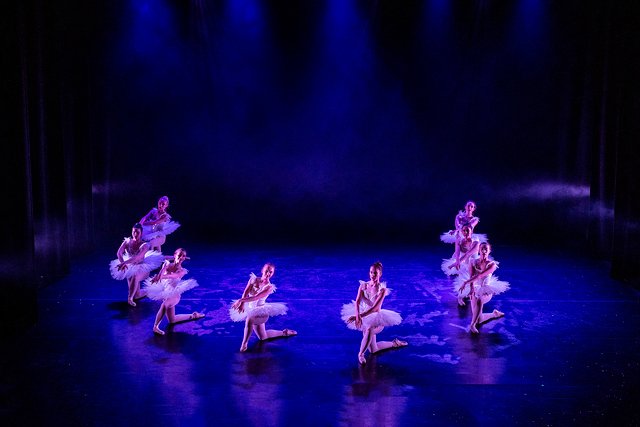 Elite Baby Ballet Classes
Our Elite Baby Ballet Classes are now available 4 times a week at Elite Academy of Dance in Greenock. Elite Academy of Dance is Inverclyde's only dedicated Classical Ballet School and is now in its 11th year. The Elite Baby Classes are the first step for a young boy or girl who may have an interest in ballet or dance. Classes last an hour and are available on a Tuesday 3.30 – 4.30 pm, Wednesday 3.30 – 4.30 pm . Thursday 10.00 – 11.00 am and Thursday 5.00 – 6.00 pm                   

Royal Academy of Dance Elite Ballet Classes
What makes Elite Baby Classes different is that students follow a tried and tested syllabus which has been perfected by the Royal Academy of Dance over the last 100 years. Classes are taught by fully trained Royal Academy of Dance Teachers who have under gone a two year teacher training programme. This is followed up by continual teacher training every year by the Royal Academy.Therefore resulting in the very best tuition for all students by fully qualified Ballet professionals.
Elite Baby Classes are the first step on a journey that allows students progress throughout the age groups and grades. Finally resulting in Royal Academy of Dance exams which also award UCAS points which can. be used tho help gain places at university and college. Currently some senior students have points which are equivalent to and additional Higher. The Royal Academy of Dance is the only dance organisation which have their exam structure validated by the SQA.
The Elite Baby Ballet Classes at Elite Academy of Dance
As mentioned above our Elite Baby Ballet Classes follow the Royal Academy of Dance syllabus. These classes unlike many other schools who use communal halls take place in our own private studio. The studio is designed to meet all regulations laid down by the Academy. It comprises a reception, changing and toilet area, waiting area and of course the ballet studio as well. The safety and well being of all students is paramount.
All classes are designed to fun and allow students to not only interact with other students but also perform on the big stage every year with the rest of the school. Its a great opportunity for parents to see the procession through the age groups. Our Summer shows take part every June over 3 nights at the Beacon Arts Centre .
Interested in finding out more about Elite Baby Ballet, please contact us for further information