Elite Academy of Dance (est. 2009) is Inverclyde's only dedicated Royal Academy of Dance School of Classical Ballet. If you have a passion or interest in Ballet Elite Academy of Dance is the place to go. Classes are run most weekdays and at weekends, and we have classes for all ages and abilities.
The continued success of Elite Academy has been down to owner Julie Gunn Kavanagh. Julie who was born and bred in Inverclyde and is passionate not only about Ballet but for her local community as well. Julie is the only fully Trained Royal Academy of Dance teacher who lives in Inverclyde. 
During the past 14 years Elite Academy of Dance has had numerous pupils who have gained places at Scottish Ballet Associate Scheme, 8 who have gone on to the Dance School of Scotland and half a dozen who have gone into fulltime training and of course lots more who have had great fun while learning all about Classical Ballet.
So if your child is thinking about or showing an interest in Ballet, Elite Academy is the only Classical Ballet School in Greenock with a proven track record of success not only in placing students at higher levels, but with exam results and performance experience.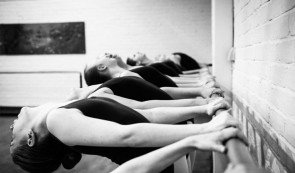 Certified Teachers
Our certified Royal Academy of Dance teachers are professionally trained in Classical Ballet.
Julie Gunn

About Julie Gunn

Julie qualified as Teacher with the Royal Academy of Dance in the spring of 2009. It was during 2009 that Julie opened The Elite Academy of Dance. The school has gone from strength to strength from its humble beginings at Inverclyde Academy so much so that Julie opened her private Studio in Greenock in 2010
Her pupils follow the RAD syllabus and normally sit exams once a year.
Results have always been above National Averages and this has allowed Julie to place over 10 of her students with Scottish Ballet Associate Programme, The Dance School of Scotland and Ballet West.

Shaun McLaughlin

About Shaun McLaughlin

Shaun joined Alba Ballet in December 2013, replacing Tristan who was unable to commit due to work commitments in London.
Born in Glasgow Shaun started dancing at the age of 12 attending The Dance School of Scotland. After 5 years of training Shaun went on to train at Elmhurst School for Dance in Assosiation with Birmingham Royal Ballet under the directorship of Desmond Kelly and Eroll Pickford for 3 years. During his time at Elmhurst Shaun worked with Birmingham Royal Ballet performing in The Sleeping Beauty, Romeo and Juliet, La Fille Mal Gradee, Copellia and Slaughter on 10th Avenue on tour across the UK and performed in The Sleeping Beauty in Japan.